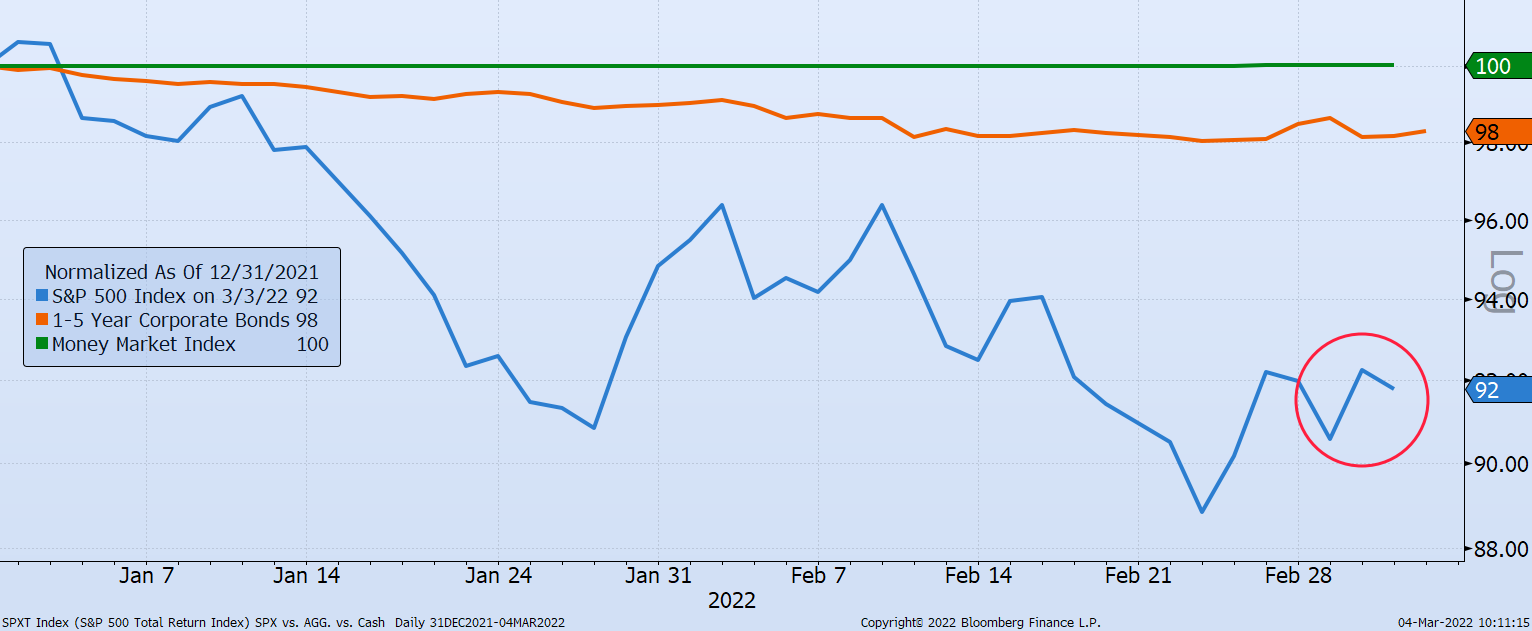 It's hard to do commentary when in the morning, the markets are down, and by lunch they are level, and by the close they might be up, and vice versa.
However, despite all of the market volitivity (as of 10 a.m. on Friday, March 4) the market will most likely be flat for the week and down about 8% for the year. An unfortunate event, but hardly a severe market correction, especially considering we are still up 17% over the last 12 months.
Two things:
Our managed stock investments are holding up well due to our bias toward high quality, well diversified, value style of investments. So far, performance is level or even up to 2% better than the returns you see unfolding on TV.
As we expected, bond reserves of high quality, lower maturity bonds are stable and performing while these events unfold.
In the meantime keep the Ukrainian and Russian people in your thoughts this weekend, and that their leaders find peace as soon as possible.
*Chart indicates Year to Date of $100 Invested:
S&P 500 (Blue)
1-5 Year Corporate Bonds (Orange)
Cash (Green)