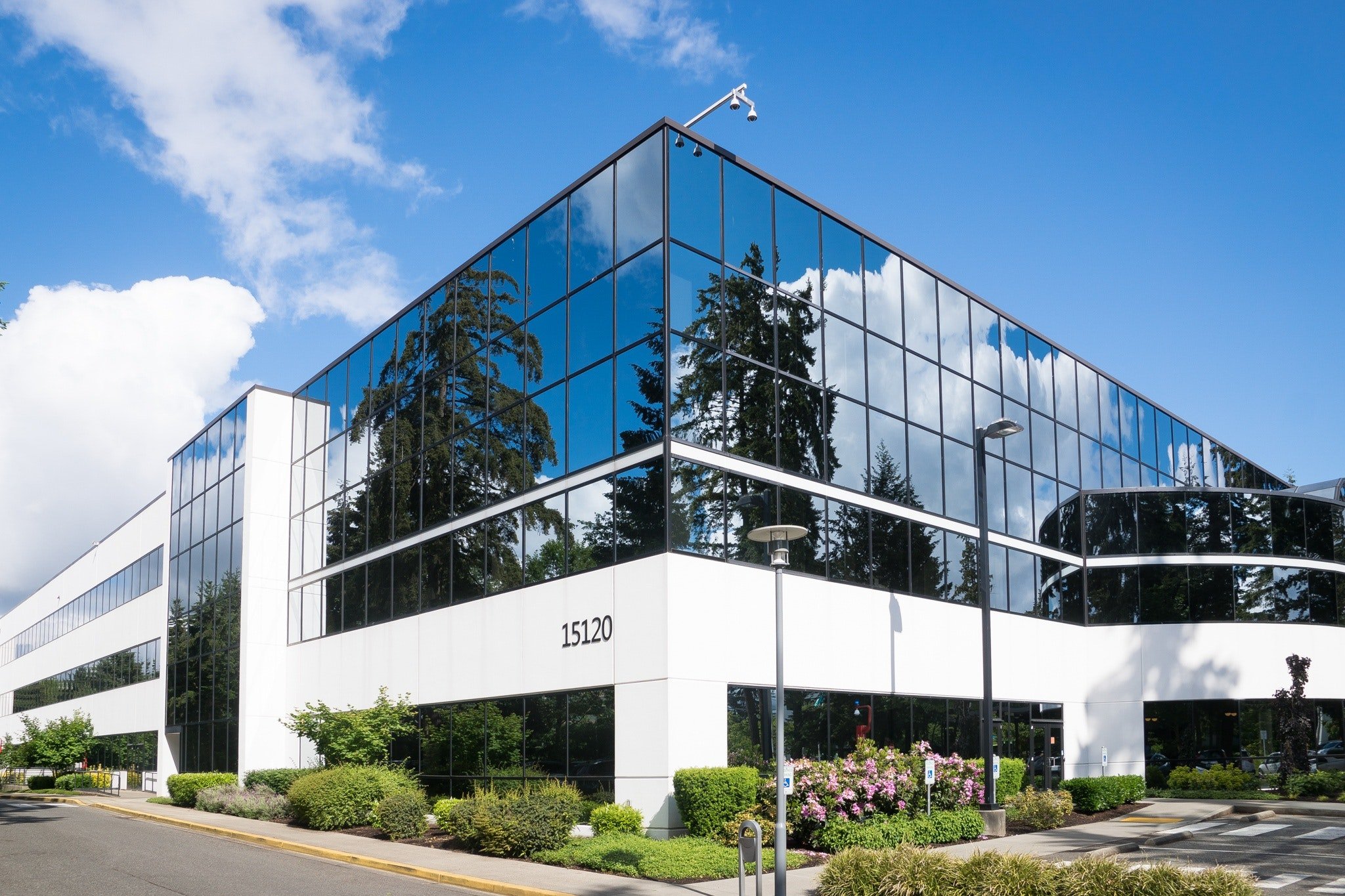 The time of low-cost debt has finally come to an end. With skyrocketing rates in 2022 to combat inflation, combined with global financial uncertainty and a mass exodus from office and retail real estate, commercial real estate in the first half of 2023 is on trend to continue its slowdown that began in the second half of 2022. However, there is hope for savvy investors looking to make moves that will give them an upper hand in the years to come.
Potential Problems
Although individuals are returning to their leisurely pre-pandemic lives, less than half of major market workers go to an office on any given day. This remote lifestyle has forced companies to downsize their office space or simply not renew their lease, leaving anywhere between 10-20% of office real estate in those markets needing to be repurposed or removed altogether. Jessica Morin, CBRE's Head of Office Research, explains, the deep divide between office and retail buildings, is "the best buildings are seeing strong demand…we're talking about buildings that have amenities, that drive employee wellness, health…and walkable retail…where people want to gather" and buildings that provide technological advances to attract talented employees. However, outdated facilities lacking prime locations, amenities, and technology are in serious trouble as many companies are looking to sublease. Not all hope is lost. Bryan Carlock, US real estate leader for PwC, is optimistic that "[a]lthough real estate capital markets are constricting, they are still open for business, investors are still buying high-quality properties, lenders will continue to lend, and companies should move forward with cautious optimism through this current cycle and prepare to adapt to quick market changes." Ultimately, as the demand for work autonomy continues, companies will need to find the optimal balance of office versus hybrid, which will more than likely "reduce the demand for office space per employee by close to 15% from the pre-pandemic norm." There is good news for Florida investors and much of the Sun Belt where CRE markets are beginning to normalize and trend upwards as people capitalize on remote work in favor of a friendlier climate.
Another problem we face in 2023, according to a JP Morgan Chase analyst, is the Fed anticipates more increases into 2023 which will negatively impact commercial real estate owners. It's projected the Fed will continue to raise interest rates another three-quarters of a percentage point from its current 4.25% - 4.5% to 5 - 5.25%, hitting a 17-year high. This means banks will be more selective of their borrowers in order to mitigate risks but will need to find ways to compete for those quality loans such as cutting fees. However, as banks become more selective, residential markets take a hit, which means there may be an upside for multifamily owners and investors.


Markets on the Rise
The forecast for the commercial real estate market looks grim for the first half of 2023; nonetheless, discerning buyers will need to be ready to move on to retail, multifamily, and industrial investments.

Retail
A few years ago many believed that brick-and-mortar retail would eventually disappear as people preferred online shopping with direct delivery and accessible return policies. From large corporations like Amazon and Walmart to the fashionable Etsy shops, e-commerce is definitely here to stay; even so, brick-and-mortar will see a rebound in 2023. The lack of new construction in the last 10 years coupled with the steady rise in construction costs has made retail availability tight. Despite supply chain issues, inflation, and labor shortages, retail sales have been resilient with a return to stores by consumers because people enjoy the experience of the retail center and see it as a way to interact with society. With the lack of new construction, investors are looking to redevelop and evolve existing spaces to attract customers.


Multifamily Units
Housing shortages, high-interest rates, and increased home prices are a few of the reasons multifamily units will perform above average for 2023 as families continue to rent. CBRE projects multifamily "occupancy rates above 95% to drive a 4% rent growth." Although construction costs and lending are economic headwinds to new construction in this market, it's estimated "that nearly 3.5 million new market-rate multifamily units will be needed by 2035
to keep pace with demand." With rates projected to stabilize by the end of 2023, investing in multifamily units will become a high priority for many buyers.
Industrial
The strongest commercial real estate sector heading into 2023 according to James Breeze, CBRE's Head of Industrial & Logistics Research, will be the industrial market. With "continued outsources of distribution to third-party logistics providers," and the increase in e-commerce, warehouses and industrial space accounted for 34% of the market share in 2022 and is looking to rise to 40% in 2023. The reasons for this are the U.S. is moving toward domestic production of goods instead of relying on foreign imports, but retailers are having difficulties finding space and labor, so it makes sense to outsource. The need for the "right inventory in the right location" has hit an all-time high since the pandemic as stores struggled with supply shortages.
1031 Tax Deferment
As you're looking for the best way to capitalize on the CRE market in 2023, consider the 1031 Exchange, "a real estate investing tool that allows investors to swap out an investment property for another and defer capital gains or losses or capital gains tax that you otherwise would have to pay at the time of sale." Also referred to as a "like-kind exchange" or "Starker exchange", 1031 allows you to delay capital gains taxes by selling a property and putting all earnings toward another like-kind or similar in value property. As the commercial real estate market fluctuates throughout 2023, using a 1031 Exchange will give you the opportunity to invest in a property with a better return than your current property, consolidate multiple properties, or invest in numerous properties after the sale.
Don't let the headlines fool you into believing the real estate market is in total decline. There are plenty of opportunities to extend your investment portfolio with commercial real estate. At Crews Bank & Trust, our team of experts works with you to achieve a quick approval process for a loan that meets your needs. When you find the opportunity, we're here to help you secure it. We offer a wide range of real estate loan products, including construction-to-permanent loans for owner-occupied properties and loans for cash-flowing investment commercial real estate.


We're here to help you reach your commercial real estate goals.
Important disclosure: The information provided in this material is intended for educational purposes and is not intended to provide specific advice or recommendations for any individual. Crews Banking Corporation, its affiliates, and representatives are unable to provide tax advice. All loans are subject to credit approval.