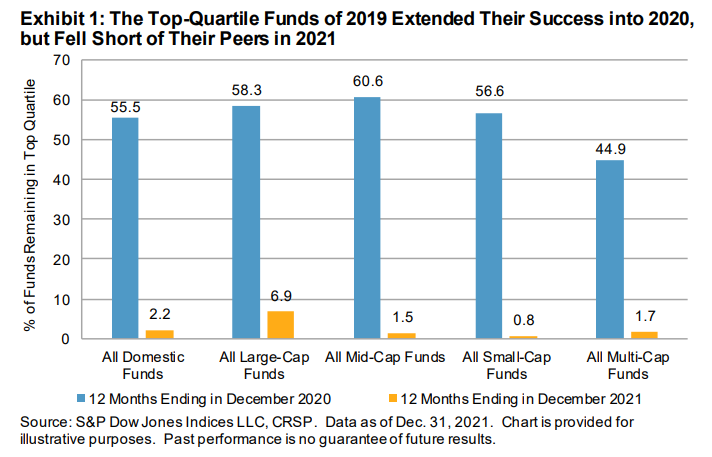 S&P Dow Jones Indices has published their updated U.S. Persistence Scorecard. A mere 2.2% of actively managed U.S. domestic equity funds in the top quartile for 12 months performance at the end of 2019 stayed ahead of three-quarters of their peers when measured two years later. Spurring their summary, "regardless of asset class or style focus, active management outperformance is typically short-lived, with few funds consistently outranking their peers or benchmarks."
Simple chance would say the normal probability would be 50% of the funds the first year, then 25% the second. This mere 2% is worse odds than flipping a coin—so much so investors have better odds buying the losers, and selling the winners each year.
Another metric showing the perils of using active management.