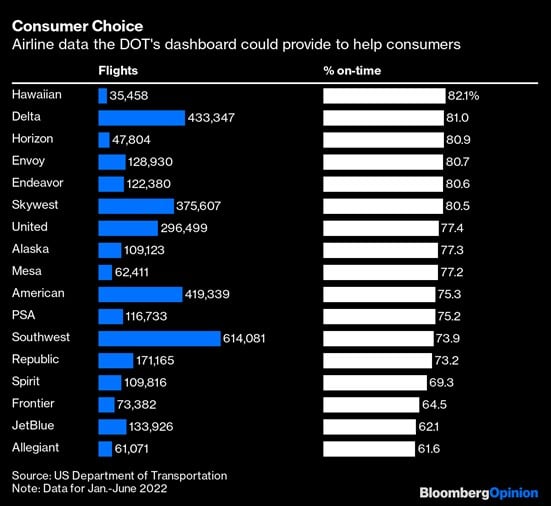 The Chart of the Day comes from Bloomberg. It's not a necessarily a financial chart, but instead shows percentages of on-time flights, and the amount of passengers traveled per airline.
There is a push for the Transportation Department to make such statistics more available to help consumers make better decisions.
For those of us in Southwest Florida, the airline at the bottom of the list is no surprise.